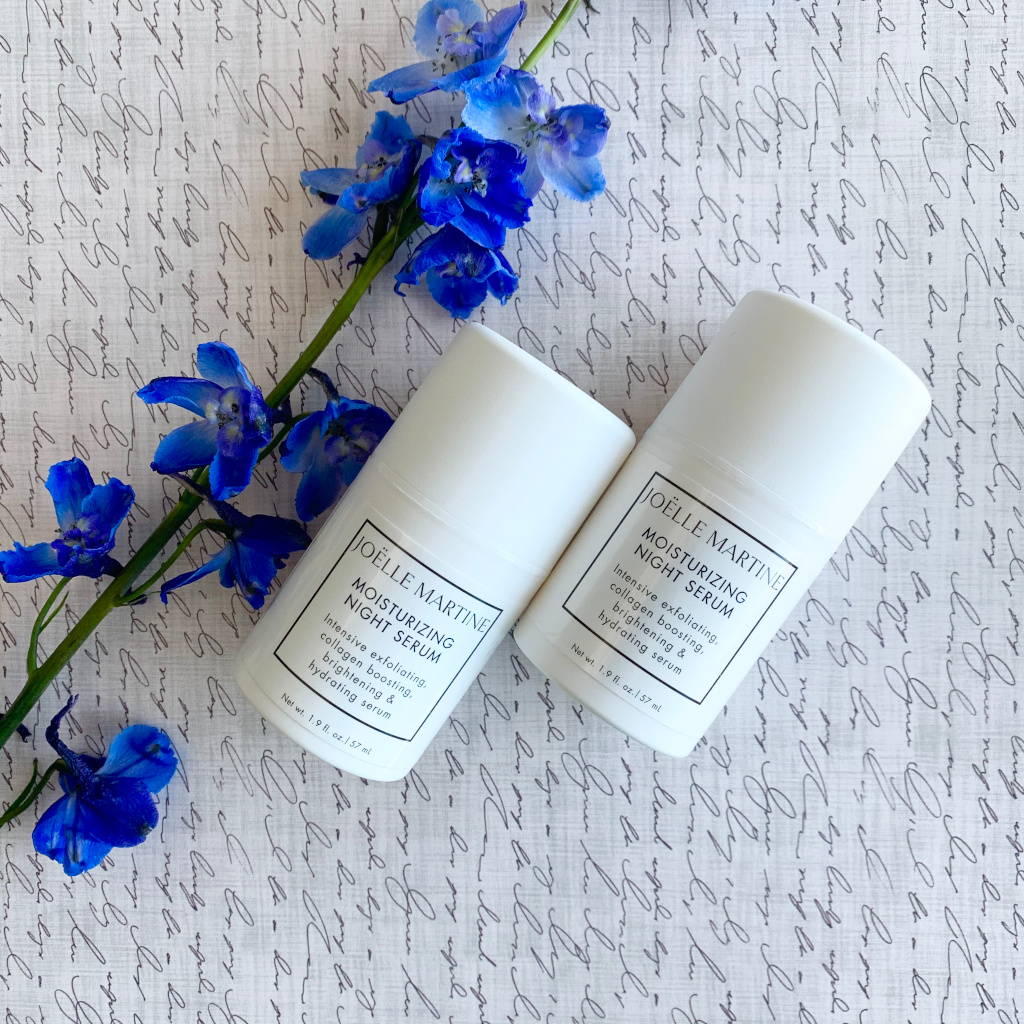 The ingredient list is ultra-extravagant
A cocktail of glycolic, lactic, salicylic acids along with retinyl


Mega peptides and essential fatty acids


Antioxidants of green tea, red wine, and passionflower


Pineapple, lemongrass, and lavender
You might wonder why we classify our Moisturizing Night Serum as a "serum". Well, it behaves like a serum. It contains small molecules that penetrate like a serum.
Here's why this product is so important; using this exfoliating, cell-nourishing serum makes all our other products work better. Used at bedtime, this overnight sensation a real game changer.
Sensitive skin types will want to acclimate to this powerful serum by applying it twice weekly to start.
This anti-aging wonder is also recommended for neck and décolleté, as well as hands.
Consistent use will stimulate the collagen layer, smooth, tighten, and clarify leaving the skin healthy and glowing.