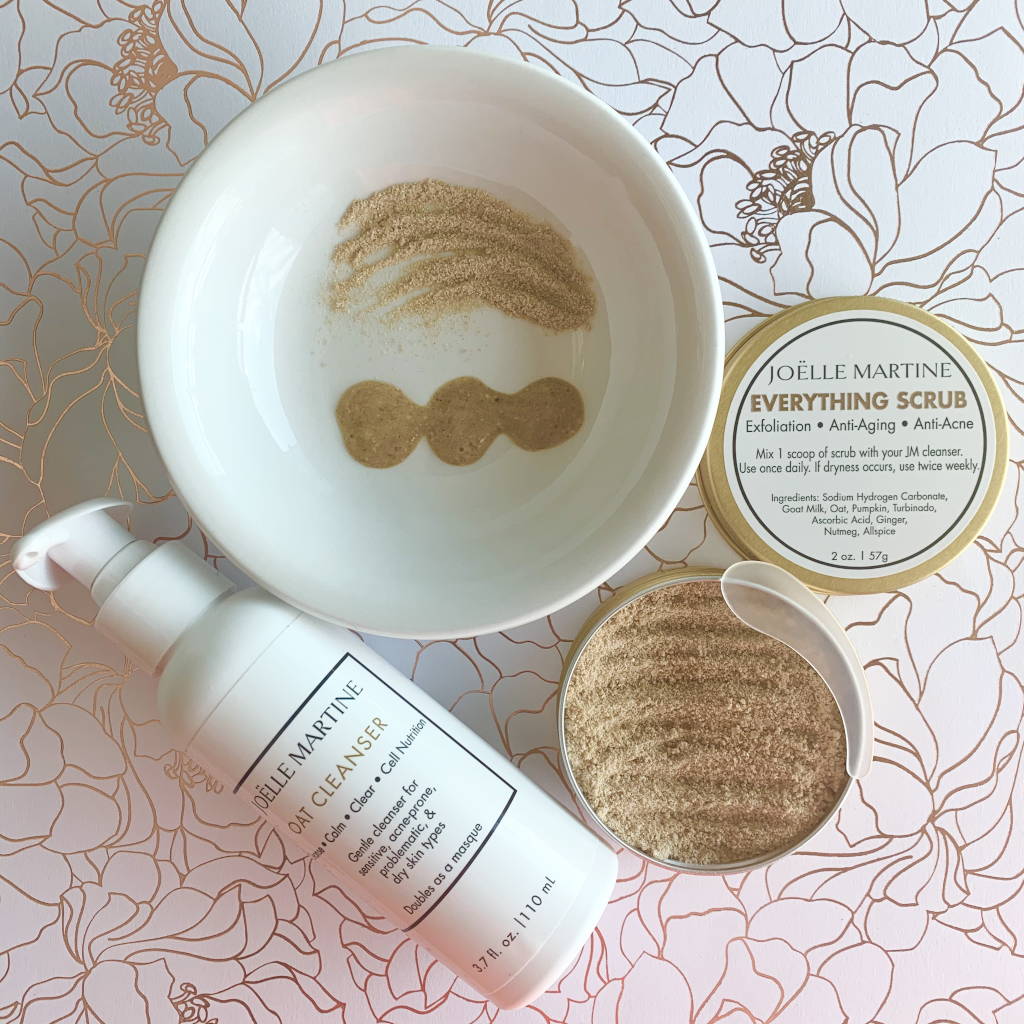 This powder scrub is a two part system. Couple it with one of our cleansers:

Many of our products produce immediate results and this is one of our faves. We gave this scrub its name because it does everything a scrub should do and it does it for every skin type. This powder scrub is a two part system that needs to be used with one of our cleansers. It is exfoliating without being overly harsh. Its balance of oats, pumpkin, vitamin-c, and spices like cinnamon and nutmeg strike the perfect formula. The result is cleaner, brighter, clearer, and softer looking skin. You will love how this scrub preps the skin for all the luscious layering to follow.

We do recommend you pick either Everything Scrub or our Vitamin-C Crystal Scrub. They should not be used in the same area at the same time, because vitamin-c stays in the skin for up to 3 days and too much can cause dryness!
Our favorite combo is to use the Everything Scrub daily on the face and to use the Vitamin-C Crystal Scrub twice a week on the body!