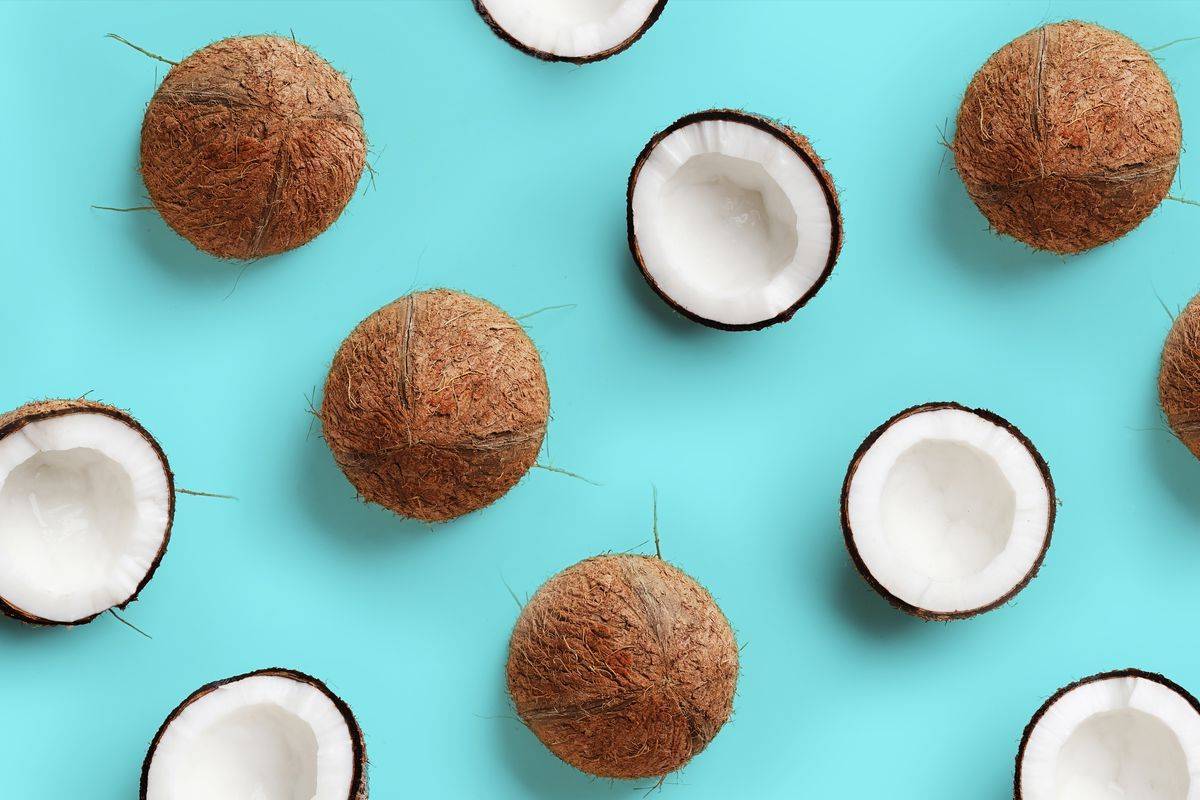 Remember when everyone was gorging on Coconut Oil for personal care?
For their hair, for make-up removal, and even for moisturizing their skin.
I thought that the coconut oil rage had worn itself out and had gone away, but recently I have had several new acne clients coming to get a skin care analysis and when questioned about what they are currently using I hear "Coconut Oil"!
Oh, no, not coconut oil!
Although coconut oil is antibacterial, it is considered a four on the zero-to-five comedogenicity scale, which measures how much an ingredient clogs up pores! Nobody needs that!
Here at JOËLLE MARTINE we recommend the following for those of you suffering from acne, instead:
Take a break from any face makeup. If you simply cannot do that, then at least take it off immediately as soon as your day allows.

Never work out in face makeup…you would be surprised how many people do this!

For makeup removal use our Cleansing Water and Toner with Lemongrass.
cleanse morning & evening:
Once makeup is removed, cleanse with our Oat Cleanser. At least 3 times weekly, do a second cleanse with our Oat Cleanser combined with our Everything Scrub.
Spritz with our luscious, absolutely essential Mineral Mist. This product causes your skin to absorb your moisturizer more thoroughly and it really drags the product down deep into your skin.

Apply a pea-size amount of Liquid Gold.

Apply a pea-sized amount of moisturizer. In the morning, our Moisturizing Day Serum, and, at night, our Moisturizing Night Serum.
At least 2 times a week apply our Matcha Mix Masque as directed.
still trying to kick that acne?
While this simple regimen is an ideal place to start, we recommend adding these products if you're still finding you just can't seem to keep your acne at bay:
An overnight peel designed for kicking acne in the rear! Use 2-3 times a week after cleansing and before moisturizing.
Use for spot treating breakouts.

Apply under the nose, as well. The organic clary sage in the product, when used as aroma therapy, helps balance hormones. *Do not use if pregnant.
Switching a few days a week with this cleanser adds a bit more acne fighting acids.
This can be your primary cleanser if you find that it does not dry you out.
If healing of angry skin is called for, this masque is so amazing and it can be used daily.